About Us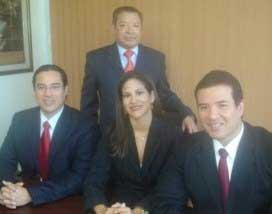 MISION
Provide our customers with reliable business solutions through audit and consulting services that result in opportunities for improving their competitiveness.
VISION
Be leaders in El Salvador in professional services of audit and consulting.
WHO WE ARE
Castellanos Chacón, Ltda. de C.V., was born a more than 15 years ago with the previous experience of our partners and our founding Advisor, Mr. Horacio A. Castellanos F. Father (RIP). The company is a professional organization with over 40 years of experience, working in the delivery of services and solutions to the problems of businesses in areas of audit, controls, tax and management consulting.
We know how to interpret and satisfy the needs of customers, delivering tailor-made solutions in all areas of services that we provide.
We have the best combination of EXPERIENCE, COMMITMENT, KNOWLEDGE AND PROFESSIONALISM.
The Respect for our people, ethics and flexibility are our core values.
We have a vast experience in different industries and sectors of the economy such as: Health, Pharmaceutical, Mass Consumption, Services, Education, Communication, Agriculture, Construction, Leasing, Investment, Air Transportation, Software and Others.
CPA PARTNERS

Horacio A. Castellanos Ch.
Managing Partner
CPA
MBA
Diploma in Finance
Diploma in Transfer Price
25 years of experience

Carlos J. Castellanos Ch.
Audit Manager
CPA
Diploma in Tax
Diploma in International Audit Standards
Diploma in IFRS
20 years of experience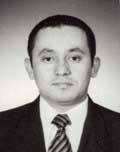 José Naún De Paz G.
Managing Director
CPA
MBA
Diploma in Tax
Diploma in International Audit Standards
Diploma in IFRS
17 years of experience